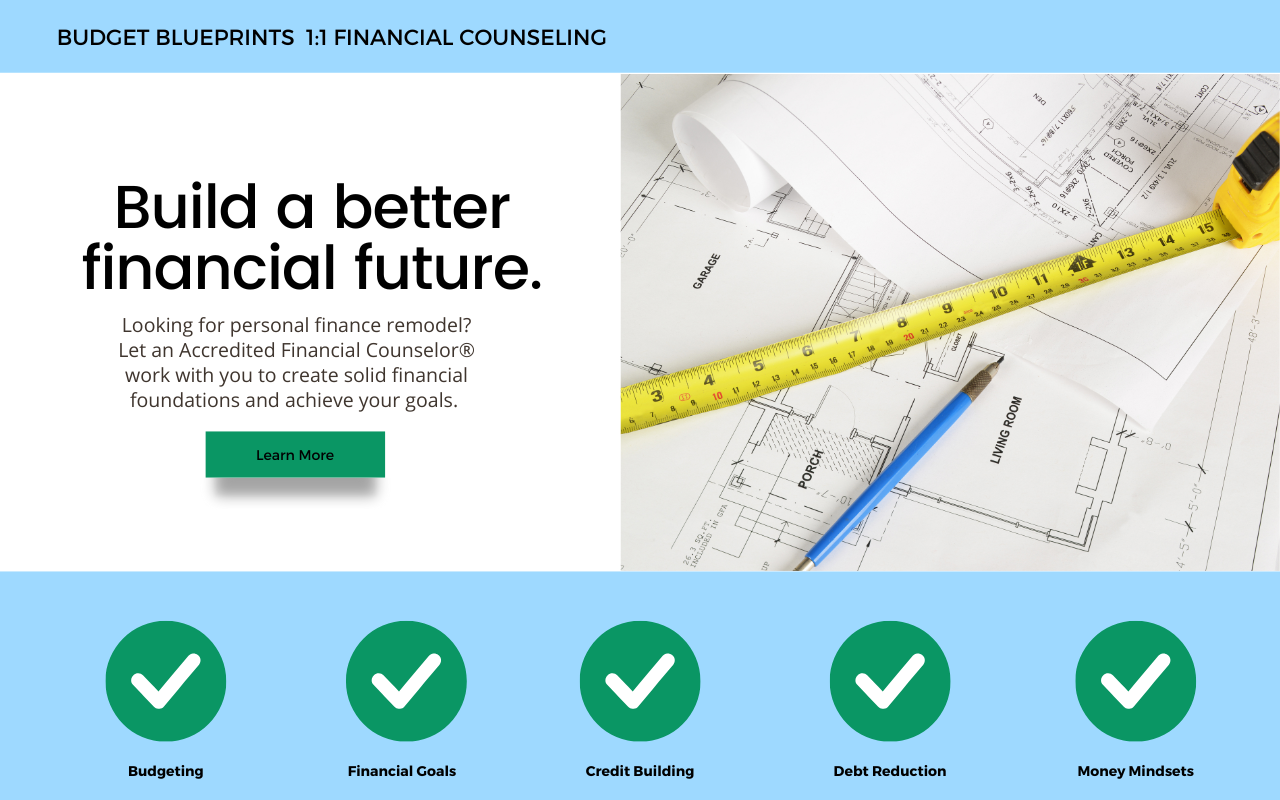 What is 1:1 Financial Counseling?
Let an Accredited Financial Counselor® help you build foundational financial habits to improve your personal money management. Starting with your individual values as a driver for your financial goals, we will work together to truly build a better budget. Financial counseling is 100% YOU focused so start with our free no-obligation 20-minute consultation today to learn how financial counseling can change your personal finances forever!
Topics we can chat about:
Not sure where to start with your monthly money management? Let's get organized and create a budget that is unique to you and your lifestyle!
Starting with your values, we will set financial goals that drive your financial future forward.
Looking to build credit or pay down existing debt? We will create a plan to effectively manage both!
Money and emotions are closely tied. We will discuss your spending habits, financial triggers, and your lived experience with money.
How does 1:1 Financial Counseling work?
Our Financial Foundations program will take a deep dive into your personal finances in an initial 90-minute session with our Financial Counselor, Kristian.
We will talk about your specific needs, whether that is paying down debt, assessing money management habits, establishing a budget routine, or something else!
We will then discuss tools and create an action plan to achieve your ideal financial future. You'll receive a personalized Budget Blueprint as your guide as you implement the action plan.
We will meet 30 days later for another 60-minute check-in to iron out any problem areas.
That's it! Most clients find the Foundations Program (priced at $350) to be sufficient, but if you want to keep meeting, our hourly rate is $75/per hour.
Ideal for those wanting to start from zero and build a money management plan to budget, save, build credit, and reduce debt.
Investing, tax, insurance, or business advice/recommendations will not be discussed. (Please seek out a licensed individual in that subject area for those questions!)
US residents only
Meetings are held via ZOOM video conferencing unless local to Kansas City Metro area.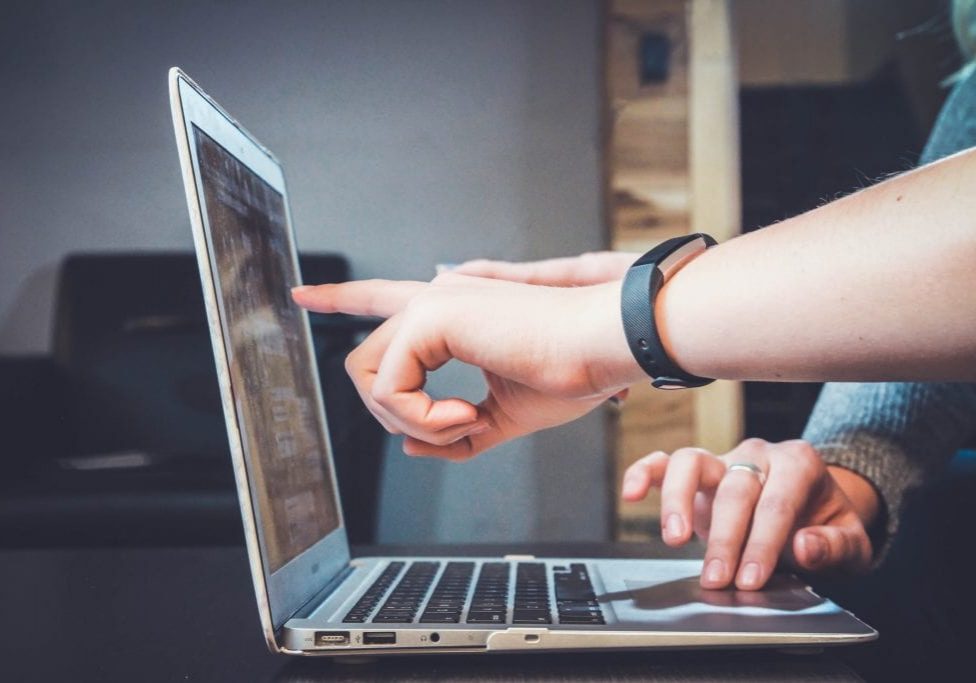 Ready for the next step? Apply below!
Hi friend! Thank you so much for taking the first step towards a better financial future! Please take 5 minutes to complete this form to help gauge your current financial health and identify financial goals with 1:1 financial counseling.