(Disclaimer: This budget DIY post may contain affiliate links and any purchases made through such links will result in a small commission for me – at no additional cost to you! You can read more in our privacy policy.)
When we bought our house last year, I wasn't crazy about the curb appeal. It was more modern than I'd like, with a light grey color and harsh black trim. But hey, the inside was completely remodeled and it checked all of our boxes. The modernism I could live with. The sad, dilapidated mailbox had to go. So, it was time for a budget DIY!
I don't know if you've looked at the prices of mailboxes recently, but they are way more expensive than they should be. So, $30 dollars, 2 hours, and a little TLC later, my new mailbox brightens our front yard.
Supplies & Costs:
Rust-Oleum Ultra Cover Gloss White Indoor/Outdoor Paint 1 Can — $9.24
Paint Trim Kit — $7.14
New Mailbox — $12.10
1 12×12 Black Vinyl sheet (for personalization) — $0.89
Total Cost: $29.33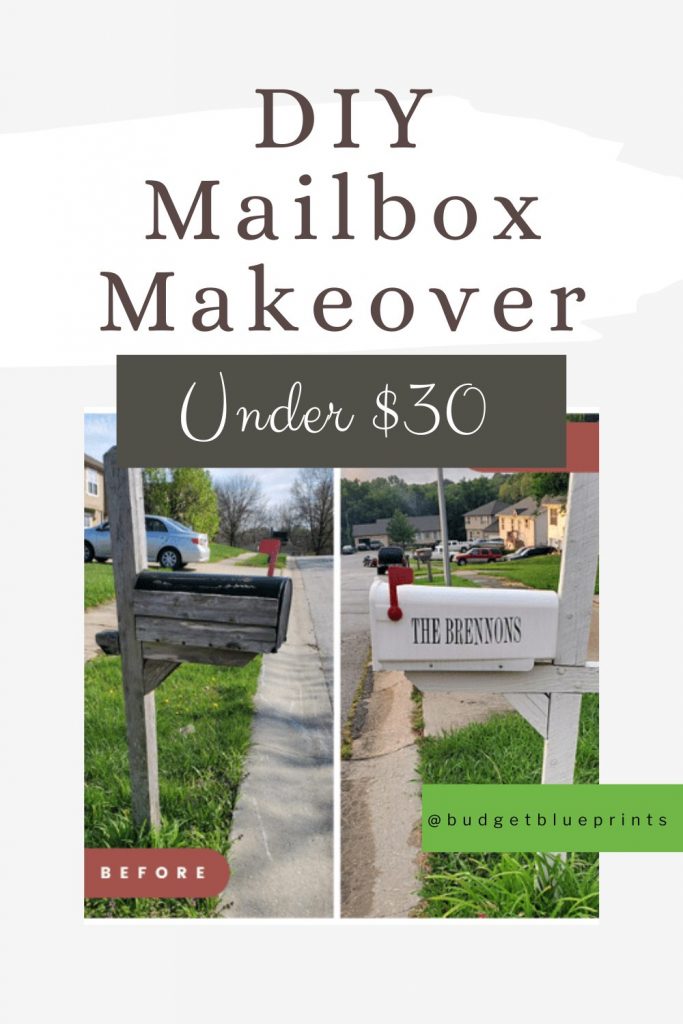 Steps:
The actual renovation was pretty simple! Once the new mailbox arrived from Amazon, I removed the old one.
I painted 2 coats of fresh paint on the old post. Thankfully, the paint was thick enough that after two coats, most of the small cracks were filled to help bring the post back to life.
Finally, I had my husband install the new mailbox on the post. Then, I used my Cricut to cut out our last name and address for personalization.
And here is how it all turned out! Now, I'll be replanting flowers below the post and lining with bricks for the final touch.
Do you have a favorite budget DIY you want to share? Tell us in the comments!